A Sanctuary of extraordinary wealth!
Our Lady of Chartres Cathedral is a central place of sacred art, whose collection of works has been celebrating God's glory for the past 800 years. There are numerous celebrations and events, including many concerts which take place throughout the year.
It is especially a central place for Christian pilgrimages , with Mary at its center, welcoming all those who come to visit.

Program of the day
03 October 2023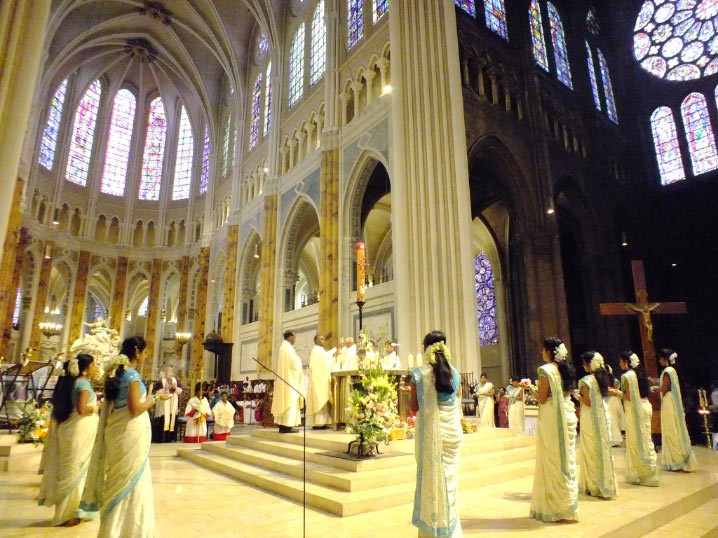 Pilgrimages
Chartres is one of the great Christian pilgrimages – turning towards Mary and towards Christ. People come searching for true faith in this privileged place. It is a personal choice, which may be rooted in history, but remains just as current as ever: day pilgrimages, great pilgrimages, walking the labyrinth… more than 180,000 pilgrims come to bring their intentions to the Virgin Mary at Chartres Cathedral every year…    
Go to
Discover


the cathedral's heritage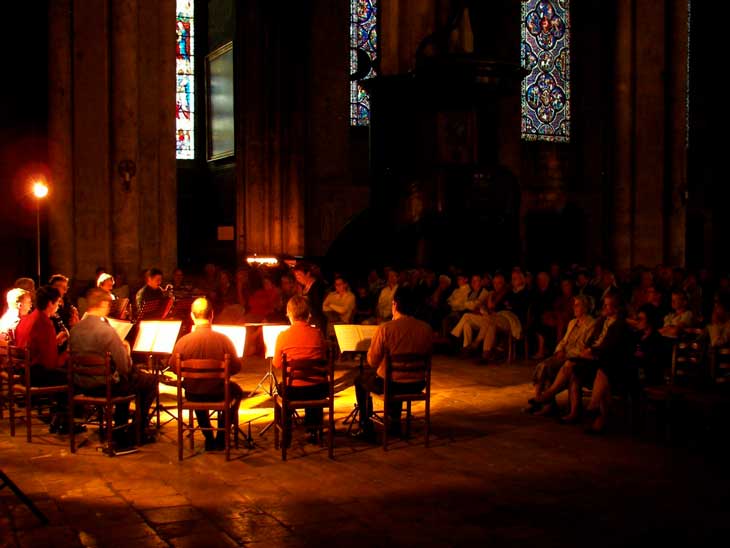 Special Evening Events
Three original programs are offered until 10 p.m. on Mondays, Fridays and Sundays from June to the end of August to rediscover this exceptional place…
Read more
Books, souvenirs, religious objects, DVDs… to be found on the cathedral's sales stand.


Read more
Built on the site of a very old priory founded almost 1,000 years ago, The Hôtellerie Saint Yves welcomes you in the heart of the old town of Chartres, right at the foot of the cathedral…

Read more