Visioguides
Our visioguides are available to rent from inside the cathedral (see the map here).
Price 10 Euros
Available betwwen 10:30 AM- 3h30PM –  The full guide takes about 2 hours.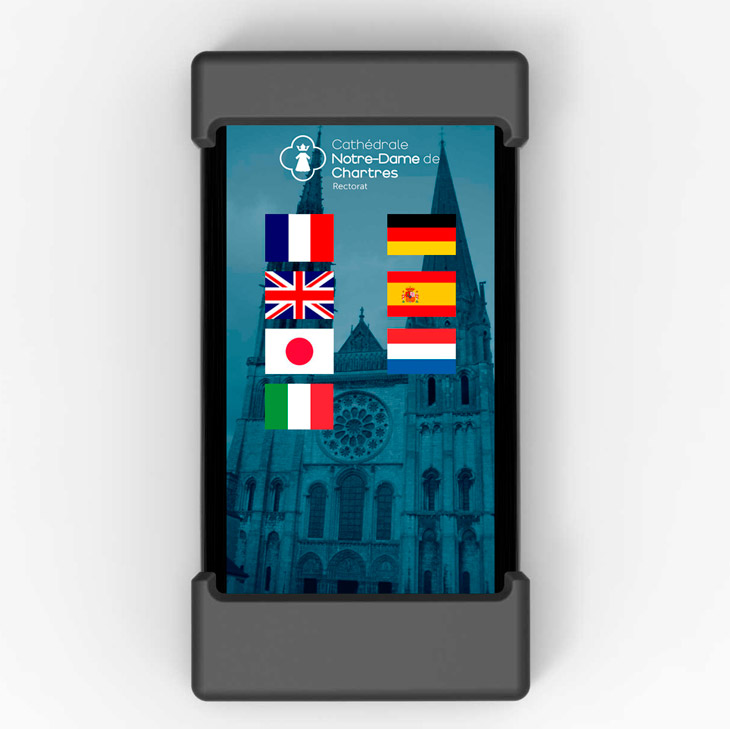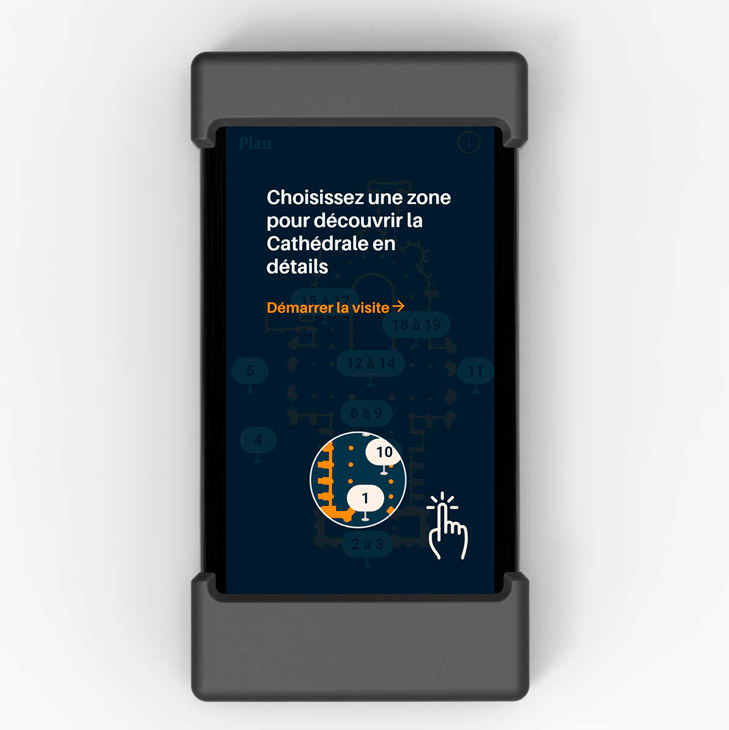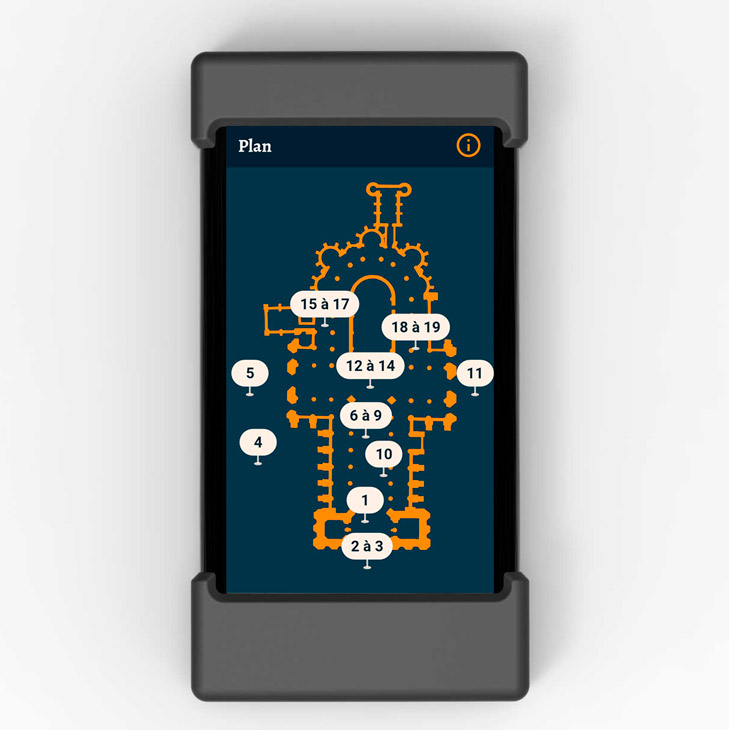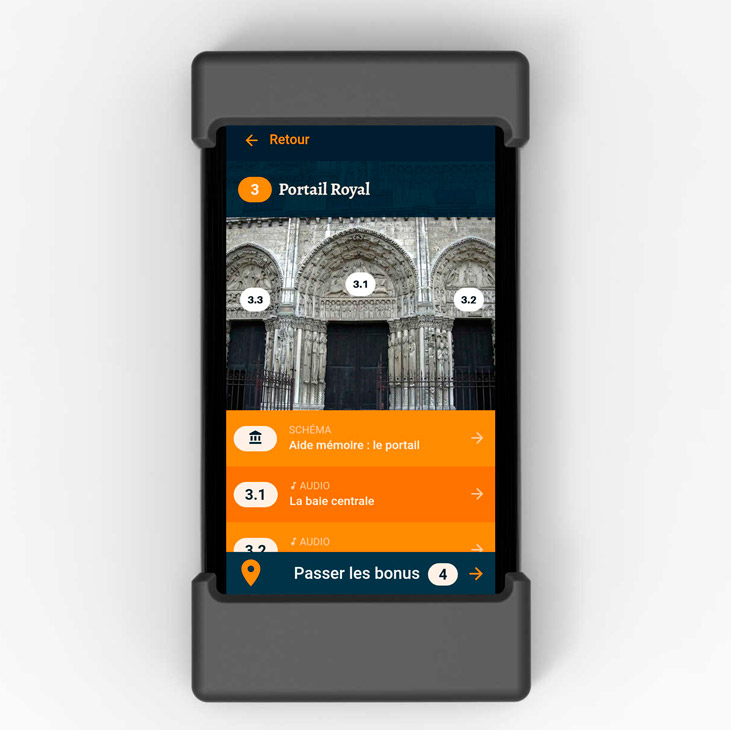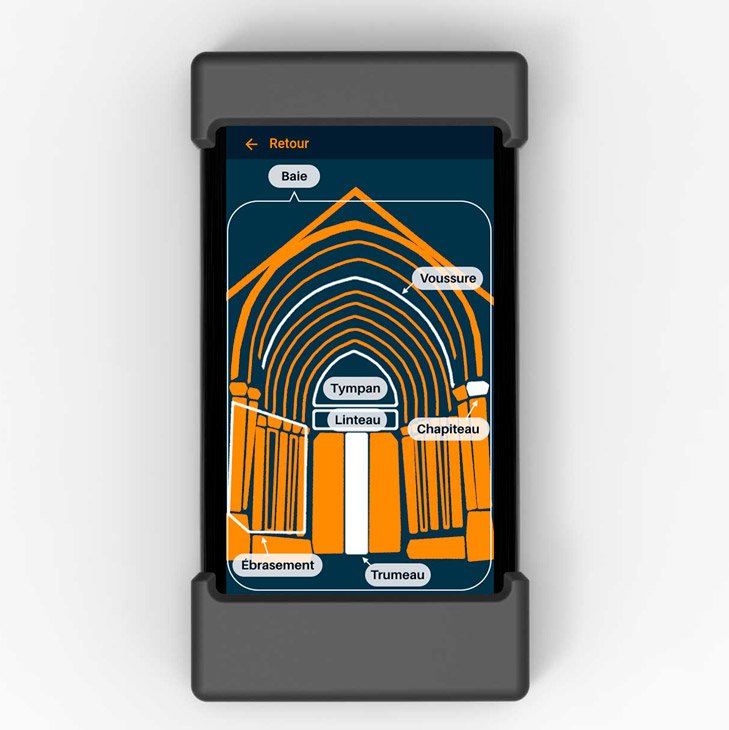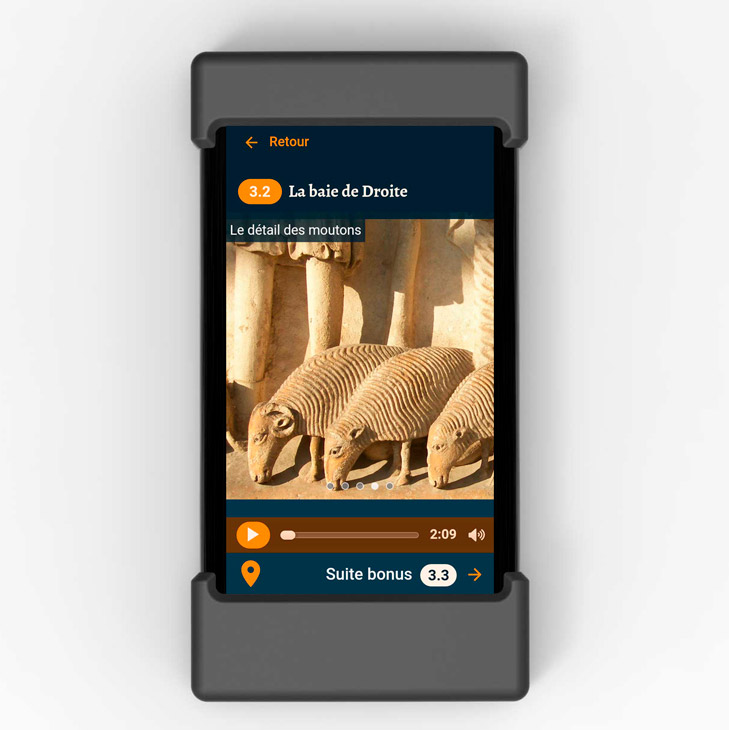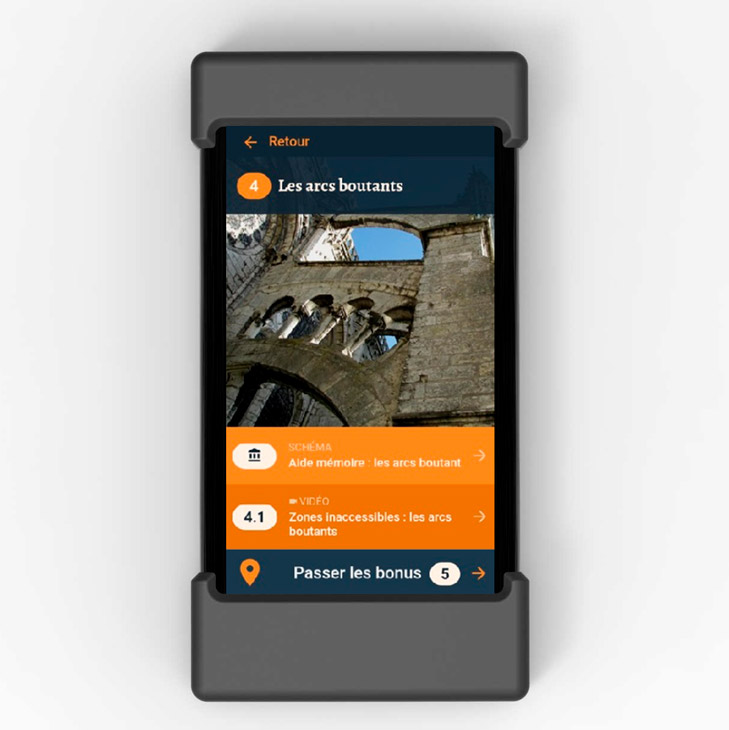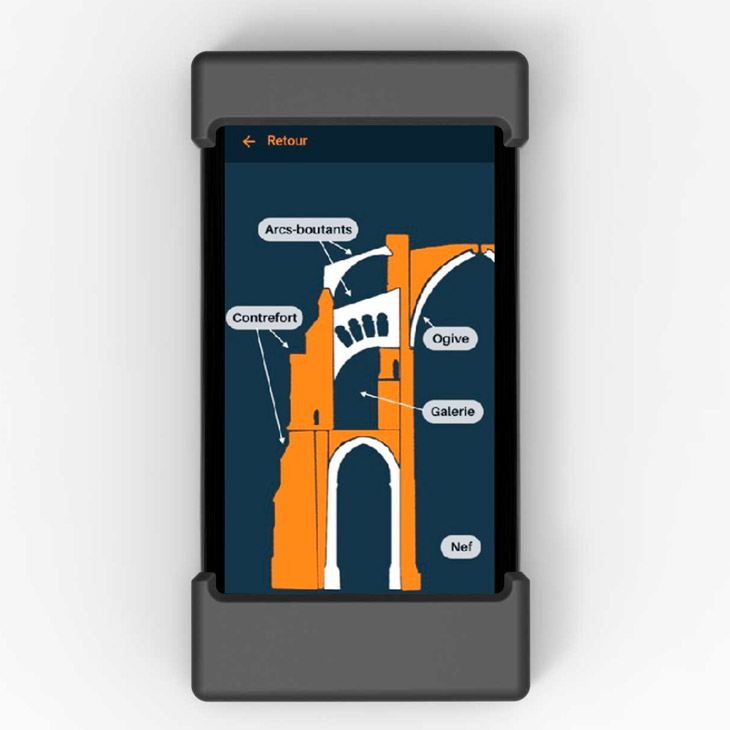 The screen on your videoguide will take you through all the steps of your visit showing a map and images. You can also listen to audio explanations.
The commentary is narrated by actors, alternating between male and female voices. Both narrators invite you to reflect, to admire, and to connect.
The path around the cathedral consists of 19 points of interest to explore at your own pace.
Features on the screen allow for 'more than just a visit':
You can zoom in to see up-close details for certain stained glass windows and sculptures.
For the schematics : you can see how the flying buttresses work as well as the different parts of a portal.
For the 'bonus' sound : music from the organ, singing by the cathedral's masters.
For the 'bonus' video : restoration of the interior ; the small workshop restoring the Aaron window – and replacing it ; the celebration of Easter in the labyrinth ; the mounting of the frame of a rose window and the size of a replacement stone ; an exclusive walk through the private galleries, between the flying buttresses ; the pilgrimage of young people from the Ile-de-France coming toward the cathedral ; the procession of the Veil of the Virgin through the streets of Chartres ; televised excerpts of the celebration of Mass ; the pilgrimage of the people of Tamil.
Available in the following languages :
| | | | |
| --- | --- | --- | --- |
| | | | |
| Français | | | |
| | | | |
| | | | |
| | | | |
| English | Espanõl | Italiano | |
| | | | |
| | | | |
| | | | |
| Deutsch | Nederlands | 日本語 | |
| | | | |
| | | | |