A Unique Experience!
Mary has been venerated at Chartres Cathedral for centuries, which is one of the most famous Marian sanctuaries in France.
The Cathedral is filled with Mary's maternal presence. Not only is she represented here more than 170 times, the Cathedral serves as a backdrop for a precious relic: the veil that Mary would have worn just before giving birth to baby Jesus. Above all, Mary made this Cathedral her dwelling, where she welcomes those who implore her and receive her grace.
In her Cathedral, Mary reveals the mystery of the incarnation, the heart of Christian faith –  The Word became flesh and made his dwelling among us – (John 1- 14). The Virgin Mary announces divine love which is revealed through Jesus Christ.
The sanctuary welcomes you, whether you are part of an organized pilgrimage, as an individual pilgrim or as a visitor.

Program of the day
03 October 2023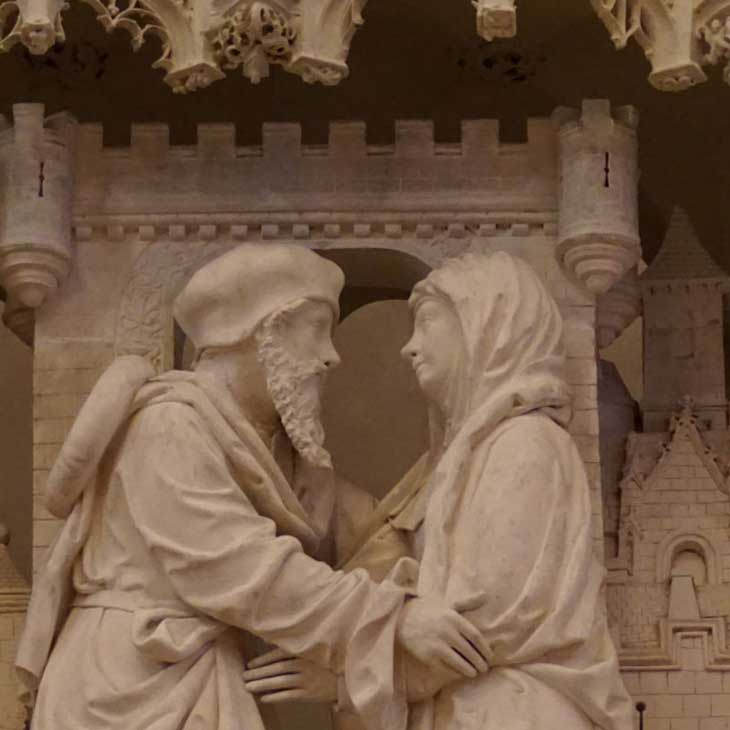 Tour of the cathedral choir: Commented reading
During this presentation by the Cathedral's Visitor Service, marvel at this exceptional sculptural ensemble, which took almost two centuries to complete, from 1516 to 1714. The scenes depicted will plunge you into the heart of the story of Mary and Jesus, offering a captivating narrative through sculptures of great finesse. A gripping immersion in this sacred saga, not to be missed.
Discover
Built on the site of a very old priory founded almost 1,000 years ago, The Hôtellerie Saint Yves welcomes you in the heart of the old town of Chartres, right at the foot of the cathedral…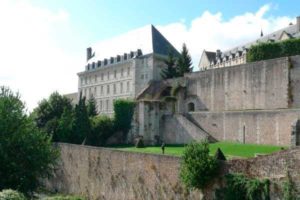 Read more
From June to the end of August, on Tuesdays, Fridays and Sundays: three original propositions to rediscover this exceptional place until 10 p.m : these are the Special Evening Events…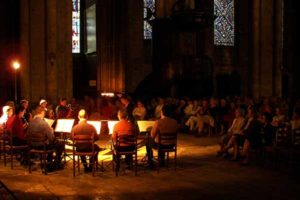 Read more