The cathedral of Chartres remains an oasis of peace and beauty open to all, it is alive. In this exceptional place, concerts of a high artistic level are offered to the public every year.
The organization of concerts and religious events could not be done without your support.
Because you love music and art in general…
Because you want to share our project and our human values…
You too, become a privileged partner!
Whether you are a company or a private individual,
To support and accompany the musical life in this exceptional place,
Support the musical actors of the cathedral,
it's:
– to participate in the international influence of the cathedral,
– benefit from invitations to each of our concerts,
– organize private musical evenings,
– privileged access to certain events (meeting with artists).
The time of an evening…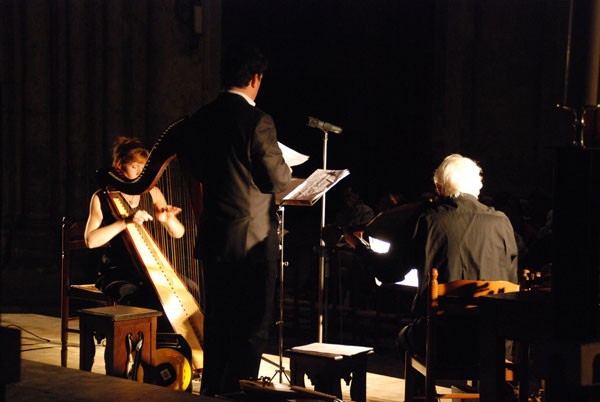 The musical performers of the cathedral can also be your privileged partners for the time of an evening, in order to offer you an original visit linked with an animation around singing, the organ or ancient instruments.